The phone number to call if your credit card is lost or stolen
To report a lost or stolen credit card, please call 1-800-449-7728.
This line is available 24/7. A representative in our Cards Services department will mark the card as lost or stolen immediately and check for any unauthorized charges.
Download the FC Cards to enjoy uninterrupted card service!
When you use the FC cards app, there's no need to wait until your new card arrives in the mail to access your credit line.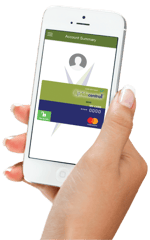 A new digital or virtual card will be instantly issued in the FC Cards app when your Floridacentral Credit Card is reported lost or stolen. You can add the new virtual card to your digital wallet directly from the FC Cards app with just a press of a button and begin using it.
For a new credit card to be digitally-issued, you must already have the FC Cards app downloaded and your current credit card must be added to the app before it is reported lost or stolen. So download the FC Cards app and add your credit card today!